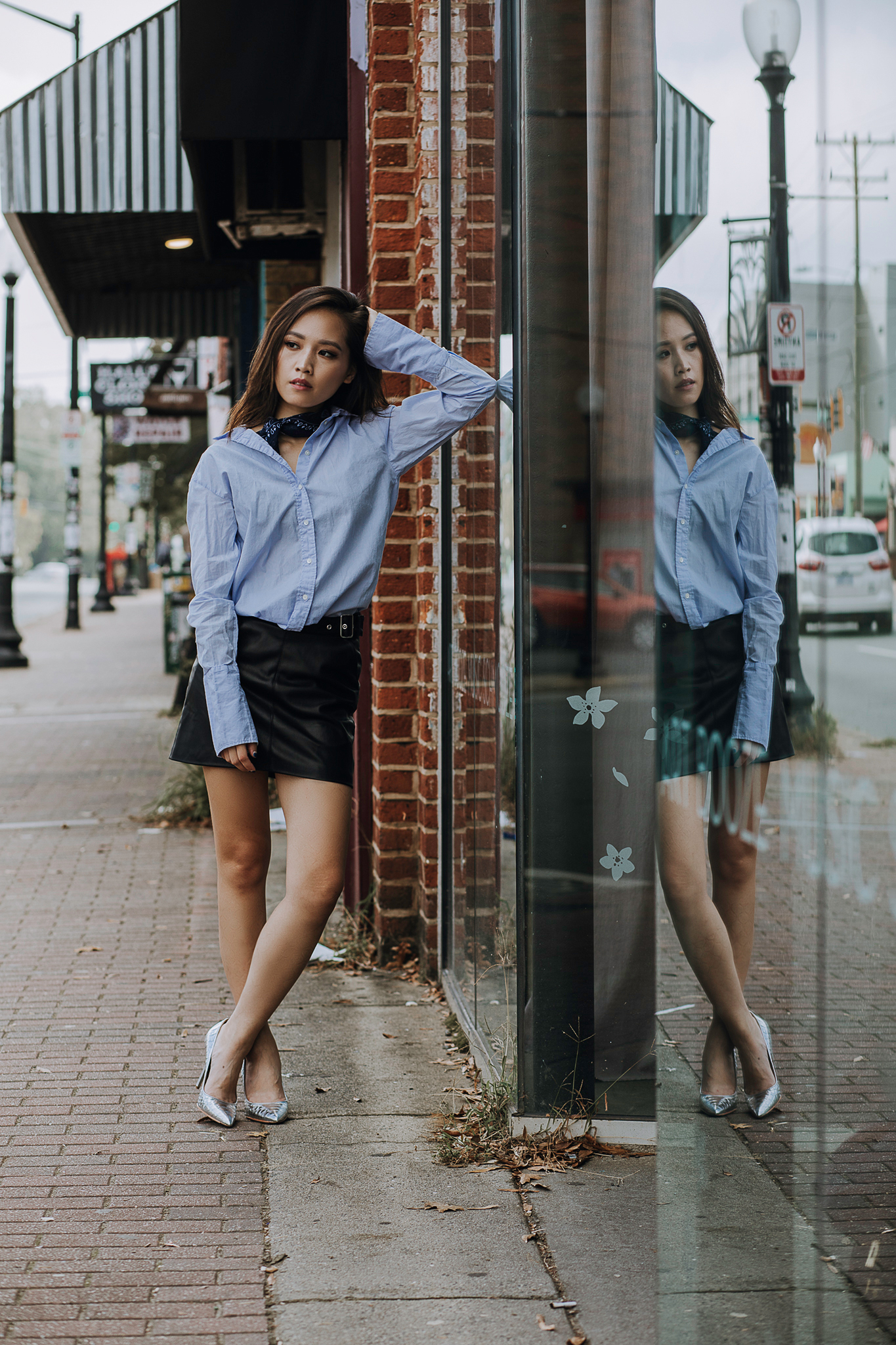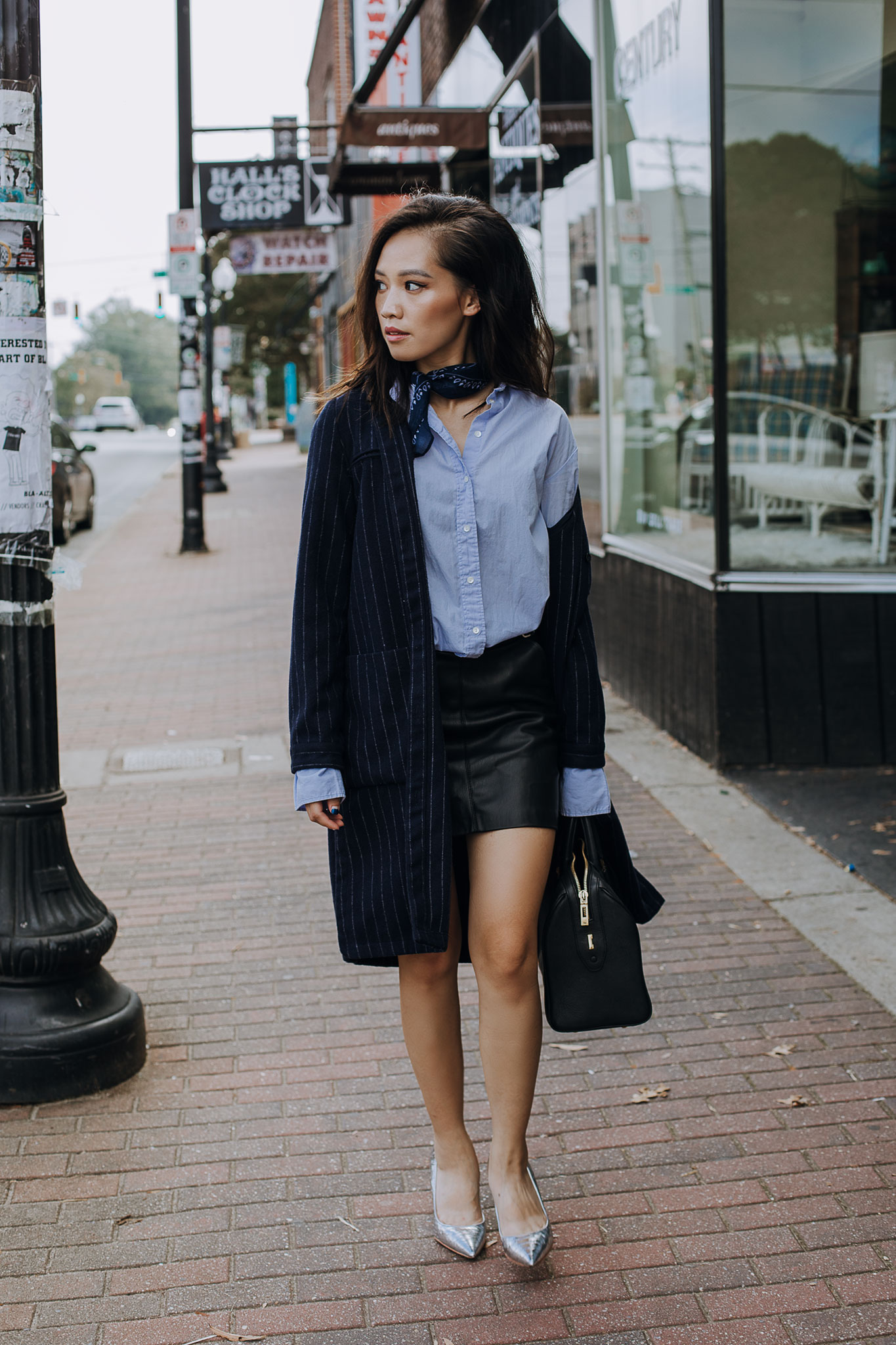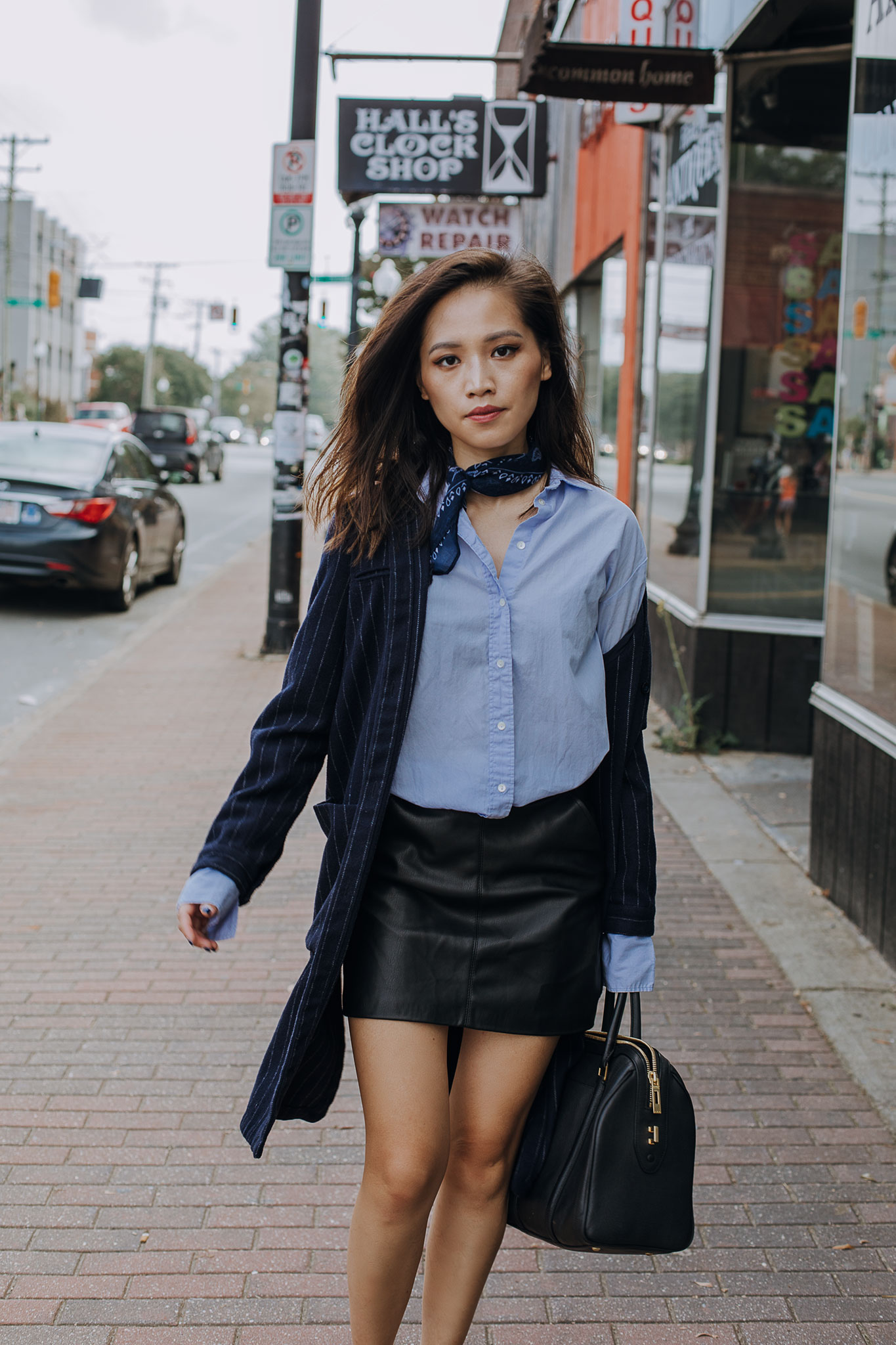 Up until 2 months ago, I put minimal effort into this blog…
It wasn't until I made the leap to full-time freelance that I began to create a stream of regular content and take the steps necessary to increase traffic by at least a little… Yes, I'm actually setting blog goals now… I've been pretty pleased with the results considering the small amount of time I've invested in this blog, so I wanted drop some hints on how you can increase your page views organically.
Let's recap my last 3 months…
AUGUST – I published 5 blog posts (3 on beauty and 2 on blogging) and had no end goal in mind – what I call "producing for the sake of producing".
THE RESULT: 764 page views, 1.94 pages/session
SEPTEMBER – Began dabbling in the idea of working for myself and thought more tactfully about the kind of content I need to make to build a great portfolio. I started employing everything I learned at Zanita Studio to get my content across the eyes that matter most. I posted 8 blogs (6 on the influencer industry/photography and 2 on beauty).
THE RESULT: 1850 page views, 2.05 pages/session – that's 142% increase over September!
OCTOBER – With minimal effort, I was floored by Sept's results! Clearly, you guys LOVE when I write about blogging and photography! October was a bit of an anomaly because my NYC trip set me back on posting. I'll need to work on this so I don't run into the issue again, BUT I ended up with 7 blog posts (6 on blogging/photography and 1 on beauty). I def used social to my advantage and did more promoting.
THE RESULT: 5341 page views, 2.42 pages/session – almost a 200% increase over October!!
The numbers show that I'm doing something right! So, if you're looking to increase your page views organically, here's what I recommend.
Create a strong body of evergreen content.
If you haven't heard the term "evergreen content", all it means is content that is relevant year-round and sustainable over time. I consider all my blog and photography content to be long-lived while some of my beauty ones seasonal. Having a strong body of evergreen content will keep old readers and new visitors on your site longer and ensure that you'll have a steady stream of traffic over time.
Build your Bloglovin' account.
I really have to give it up to Bloglovin' for being such a tremendous traffic referral source. A lot of people have no idea how to use Bloglovin', but it's really such a simple platform. All you do is create an account, like and save other people's posts, follow other bloggers, share the button on your site, and encourage users to follow you. Bloglovin' has gotten my content across so many new eyes. I appreciate Bloglovin' for holding true to their mission of helping influencers. All posts remain in chronological order (unlike Instagram -_-), meaning people who follow me are bound to see every single one of my posts. Getting featured in Bloglovin' newsletters is one of the best things ever. However, be sure you have an excellent archive of A+ content before you land a newsletter feature, otherwise you'll just be hurting yourself. Be sure to FOLLOW ME and maybe I'll talk more about how to get in a Bloglovin' newsletter!
Make good use of Pinterest.
Too much emphasis on Instagram these days and not enough on Pinterest. As I said before, Pinterest is my favorite social platform – and I love seeing my content re-pinned. I'm amazed by what people engage with regarding photography style and color grading. This really gives me a better idea of what I need to create more of. Note that when people engage with your photos on Pinterest, they're more likely to click thru to your website. So, make sure you're pinning daily and getting your pins into Group Boards. FOLLOW ME ON PINTEREST if you want to learn how I use Pinterest.
Work on SEO.
Using SEO is one of the best ways to increase your page views organically. I've never really used SEO on my blog up until recently because I was too busy doing it for everyone else. However, I advise you to think more carefully about how you can use long-form key words that would pop up in a Google search. Also, formulate ingenious titles that entice people to click in a very un-click-baity way. People who come across your blog organically are more likely to visit again and again as well as stay on your site longer.
Let me know how you increase your page views organically…
**Note: These numbers are really minuscule compared to "true" micro-bloggers – and probably even your personal page views – however, the purpose is not for you to nitpick my numbers. Rather, it's to encourage you to do what you can with what you have to get your views to a place that makes you happy.
H&M Button-Down, ZARA Pinstripe Coat & Leather Skirt, ALC Duffel, BRIAN ATWOOD Silver Pumps, FOREVER21 Handkerchief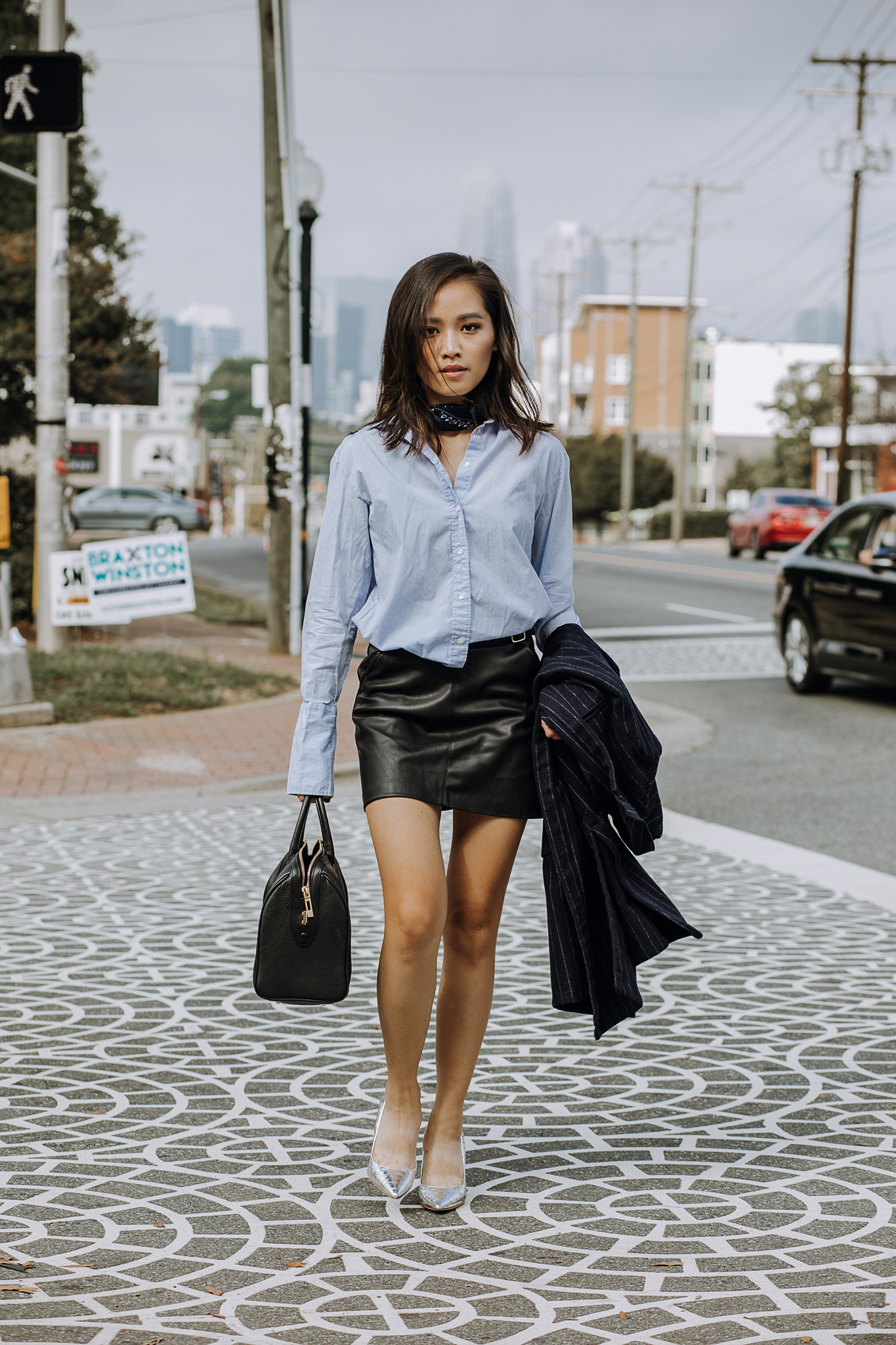 ---