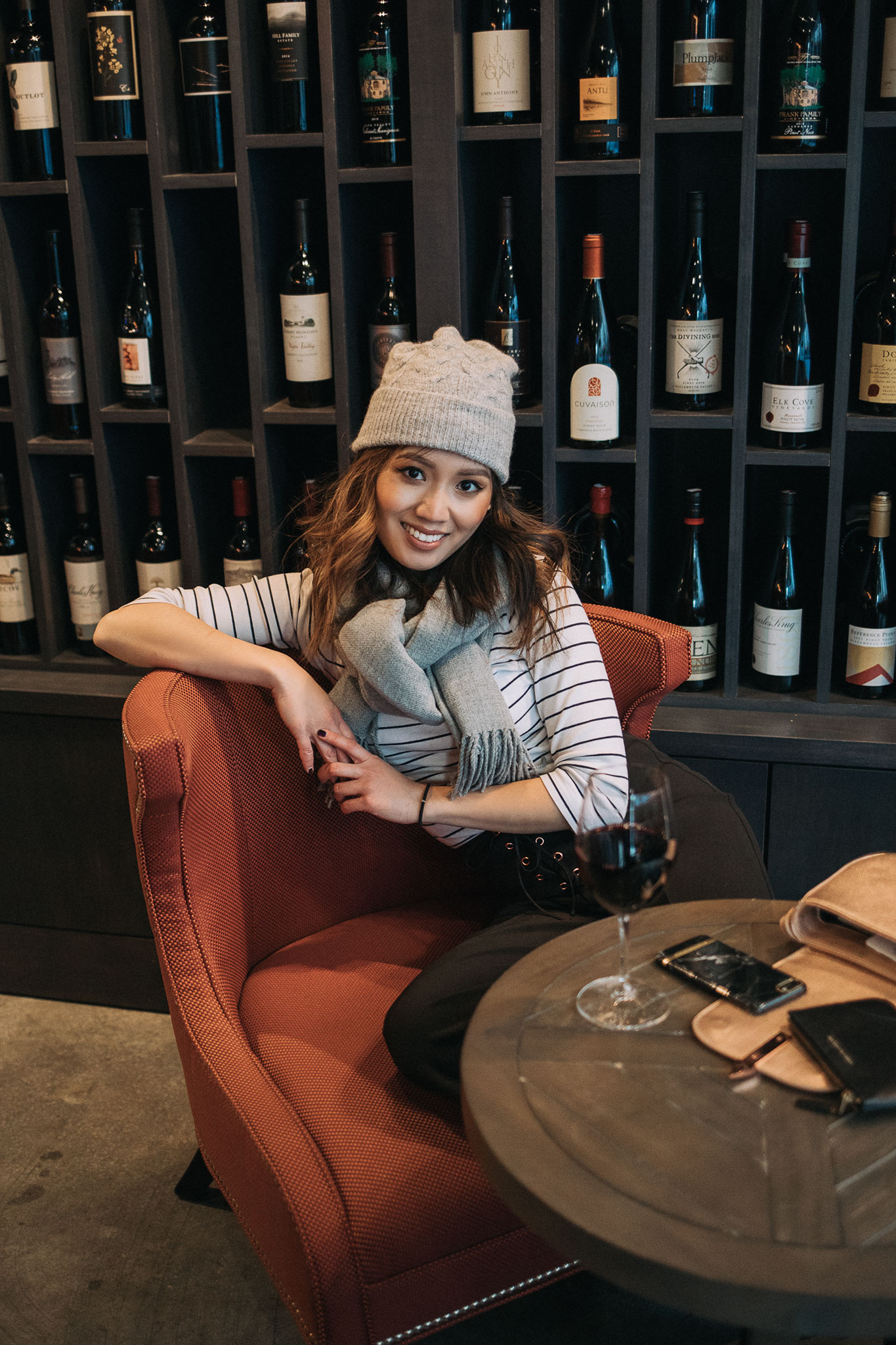 When it comes to blogging, the actual writing and publishing piece is only a meager piece of the equation. The photography piece though is almost everything…
As an equal parts blogger consultant + writer + photographer, I know all too well the ambitions of any aspiring social media influencer to nail lifestyle portraits! I'm often behind the scenes directing and Pinteresting but occasionally in front of the camera. And I can attest that every photo you see from fashion influencers on Instagram or their blog (and even on mine) has mostly been staged and posed. It's equivalent to the commercials you see on T.V. where a loving mom is baking blissfully away with her three Y.O.; it looks picture perfect. But try it IRL, and you end up with mile-high mess.
The point is, candid almost never works because we all get a little self-conscious and confused when the camera is pointing at us. I get this way too and I've been shooting for years. So, if you've ever wondered how to nail those deftly curated shots, I'm imparting three posing tips for lifestyle photos you can apply in your next shoot.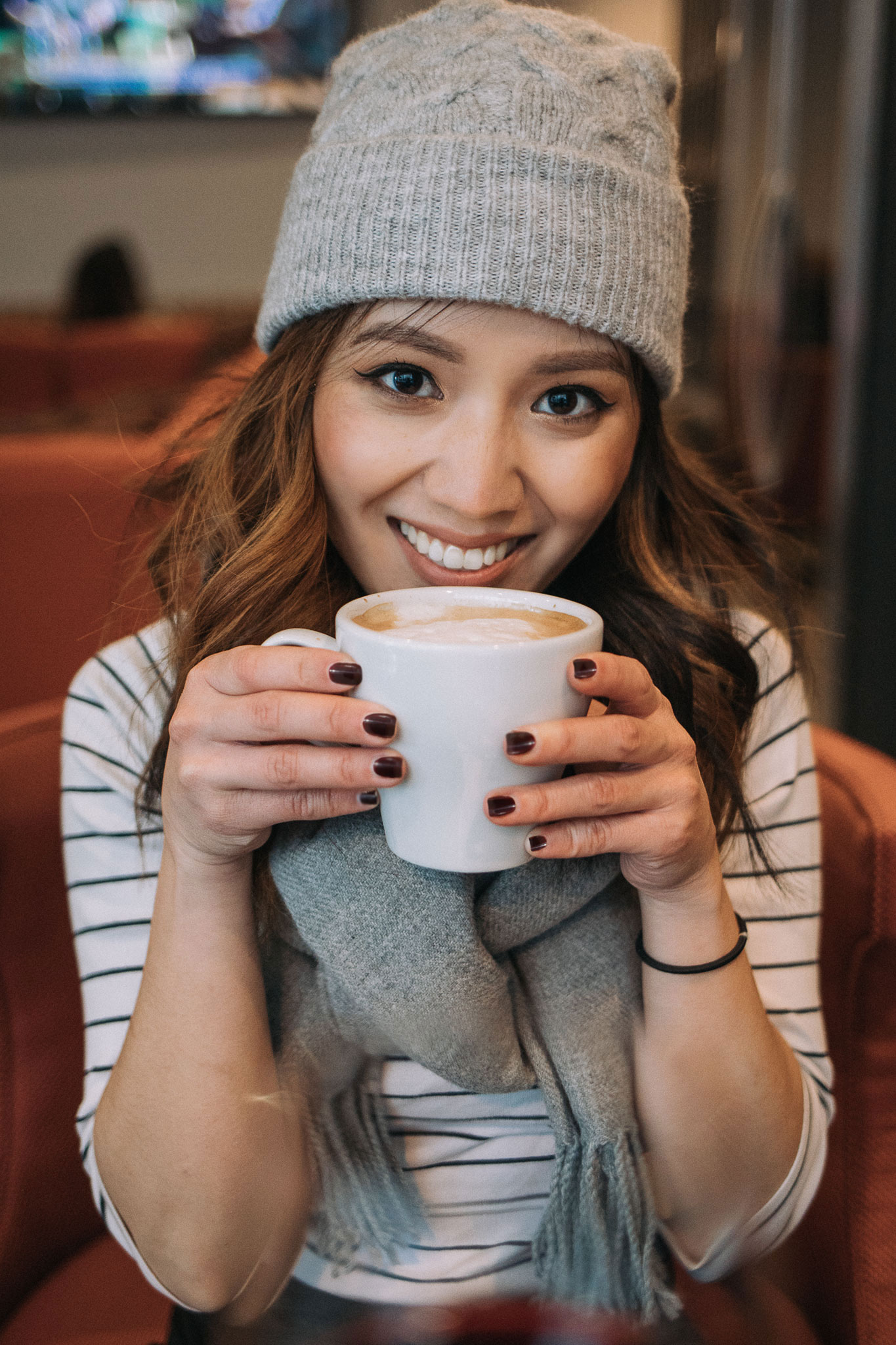 1. Play the 'imagination' game.
As silly as this sounds, don't think about the camera on you – rather, imagine yourself in a specific situation and act accordingly. You'll see that over time, you get better and better at acting. So for instance, these shots here, I imagined myself in a cafe, going on a first date, and catching the cutest smile of this stud walking through the door (aka Photographer). I made that up haha, but it could work… Be creative about your scenario – and if you're having a hard time, ask your photographer to help you out. The beauty in playing imagination is that you don't have to narrate out loud… This also gets your concentration off the camera so you can loosen up and relax.
2. Move. A lot.
I hate still shots whether I'm in front or behind the camera. That means MOVE. I love walking shots, swaying, twirling, stepping up then back again and again (I learned this by watching Zanita on set here). If you're shooting inside as I was in these shots, then movement consists of your hands and extending your body so your shots feel more dynamic and natural. I might run my hands through my hair, grab my phone then put it back down, hold a glass of wine, put it up to my mouth, and then back. Move as you would naturally according to your location because the slightest tweaks (i.e. chin up or chin down, smile or no smile) can distinguish the winning shot.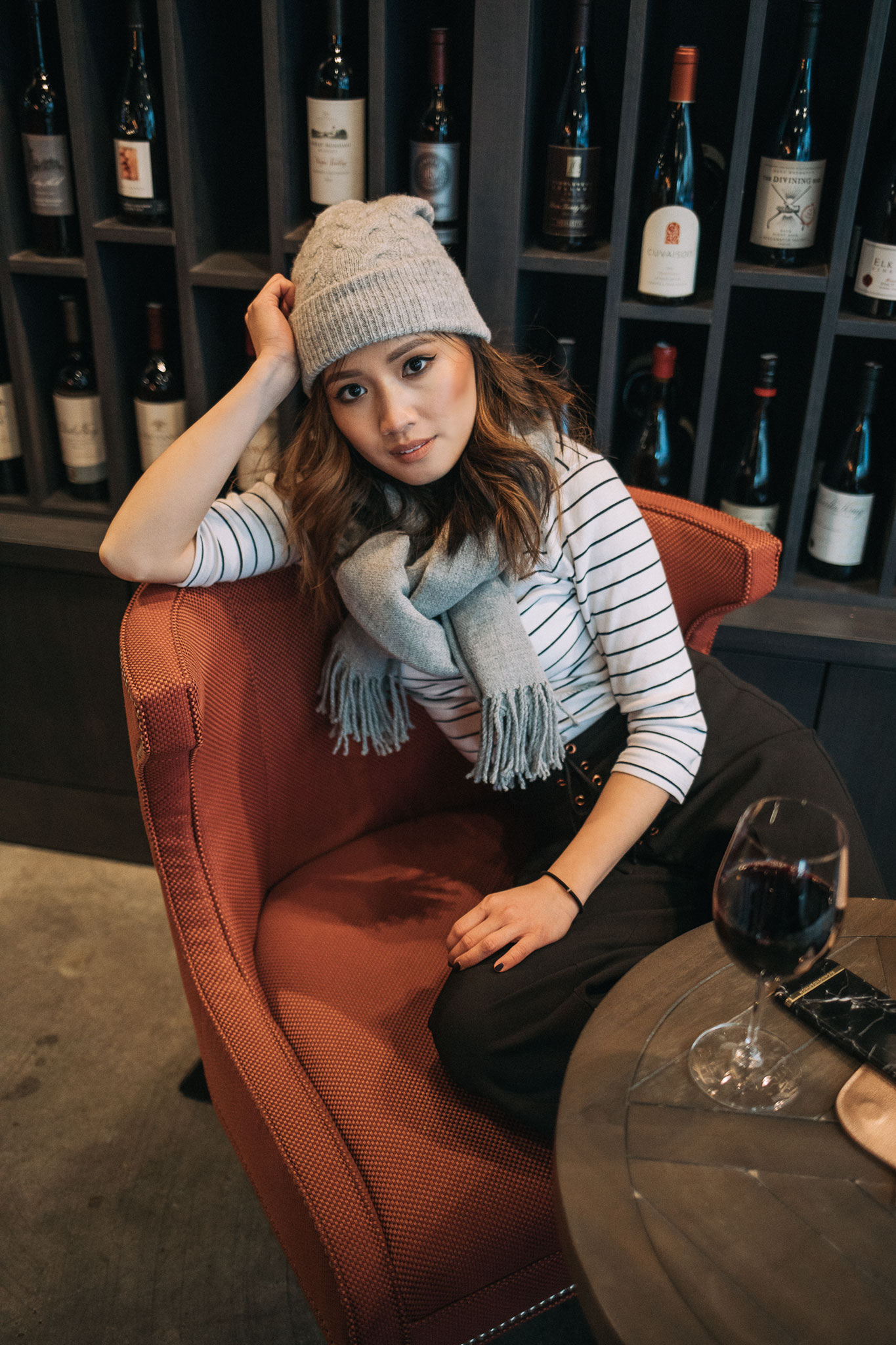 3. Utilize the environment.
In order for a photo to have that lifestyle feel, your "pose" should be harmonious with the environment otherwise it ends up feeling very posey and in discord. For me, that meant loosening my purse and letting a few things fall out onto the table like my phone and wallet and leaning into the chair like someone hanging out and having a good time. If you're outside, walk into the street – then back and forth. If you see poles, stairs, or a rustic-looking cafe setting outside, USE THEM. And bring props if you have time to plan in advance. Things like coffee cups, magazines, flowers – whatever – always make a shot feel more natural.
Hope you guys enjoyed this. I plan on sharing some tips for shooting comfortably in public over the next few weeks so stay tuned. Talk soon xx