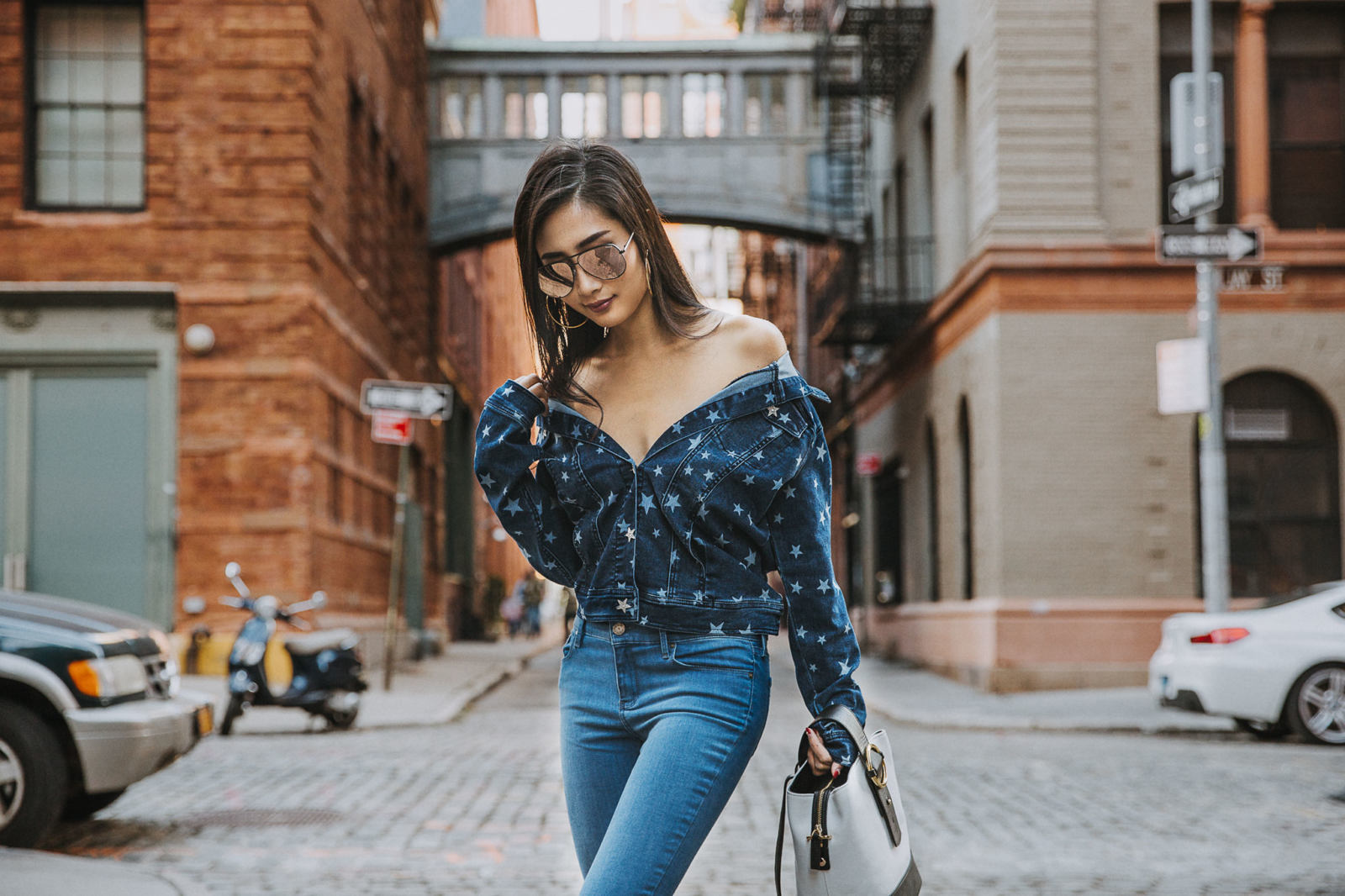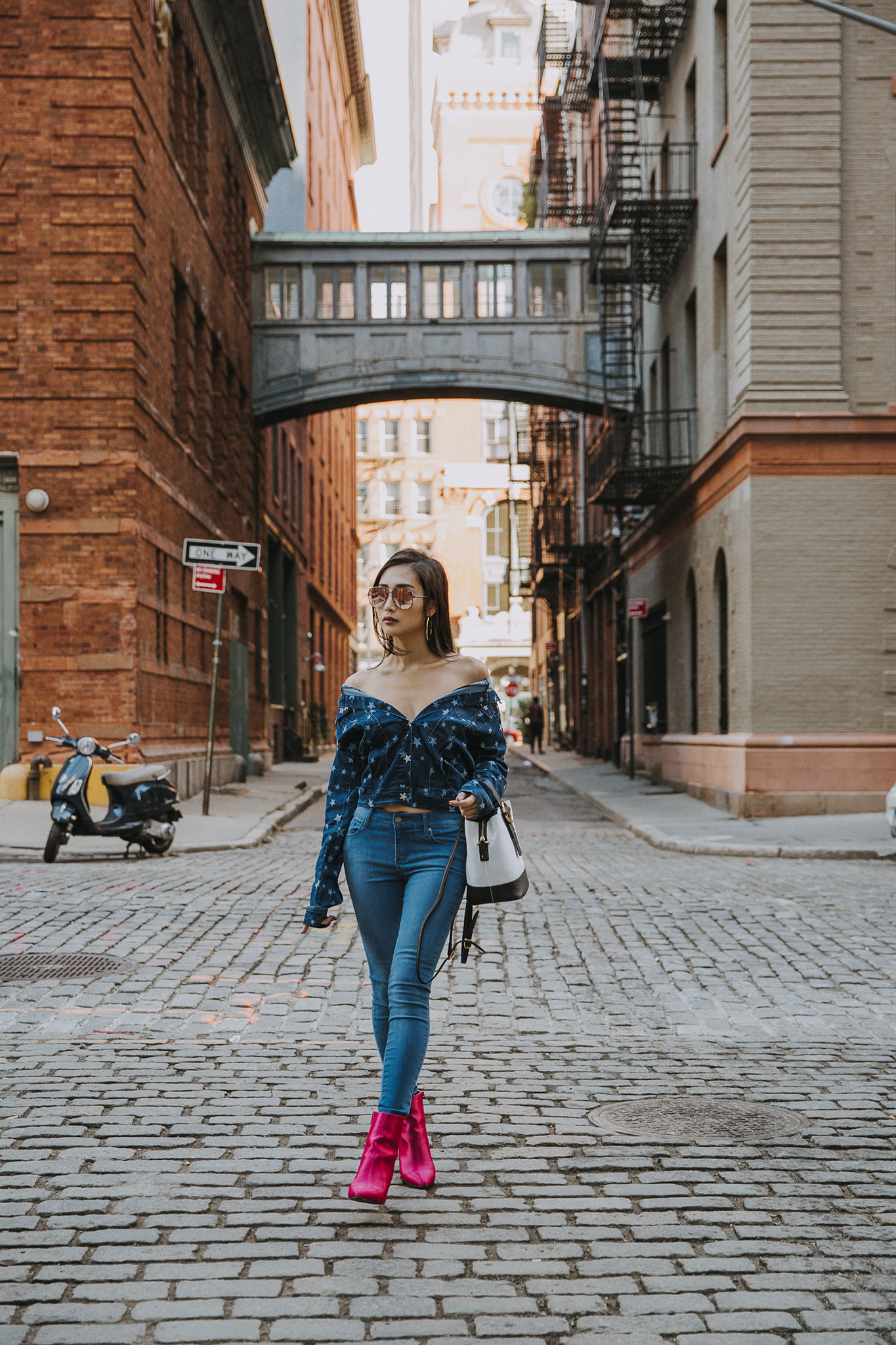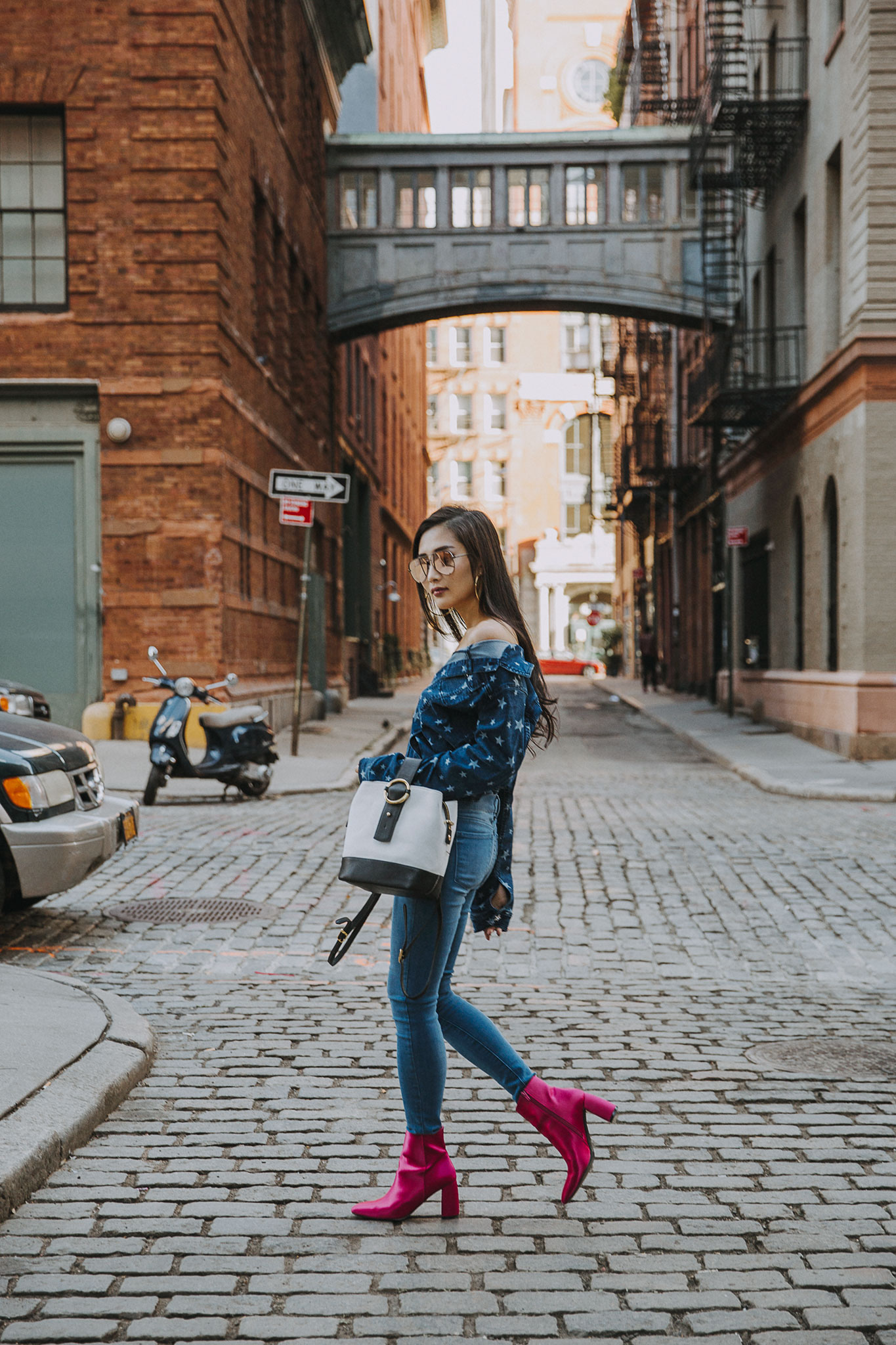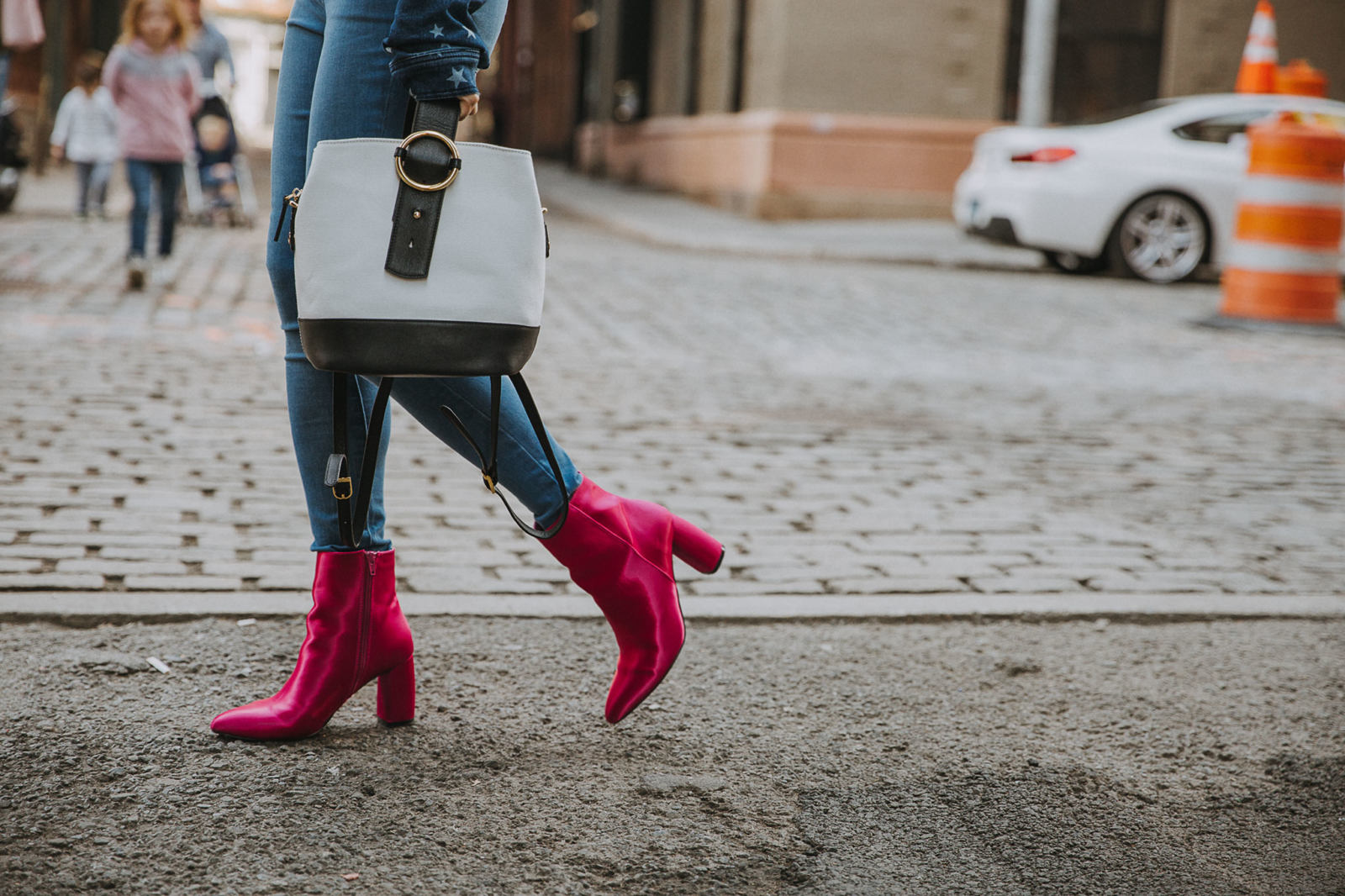 I can't quite recall at which point I became comfortable with reaching out to bloggers for photoshoots, but I'm glad I finally broke that ice…
One of the first ever bloggers who reached out to me to shoot was Tina from Of Leather & Lace. You might remember Tina's face on my blog back in September during NYFW. At that time, I didn't really plan for my shoots. I just kind of winged them. I've since learned that shooting for sake of shooting is no longer the right route to take. Like content creation, it's so important to understand exactly what you're creating and who you're creating for. I know that I need to push myself beyond the pretty clothes, cool-girl styling, post-processing, and all the little pieces that makeup a whole – and really consider the bigger picture.
This is all still very new to me obviously – and I'm still learning the ropes and course correcting along the way. So while I do that, I wanted to share important parts of the journey. I'll be divulging how to prepare for a blogger photoshoot. Whether you're like me and shooting someone else, creating personal projects, or producing self-shoots, there are always things to consider and do better…
Create mood boards.
Pinterest has given me so much clarity in my vision and aesthetic. (Follow me for some amazing daily inspo.) For that, I am extremely grateful, so I make sure to dedicate a few minutes to pinning daily. I honestly use Pinterest more than any other social platform. Anyway, before I went to NYC last month, I perused street style shots on Pinterest extensively. I already knew I was going with the intention to shoot influencers, so it proved to be the best way to prepare for a blogger photoshoot.
My focus right now is achieving dynamic, cinematic, and lifestyle shots that exploit the environment, so that's exactly what I look for on Pinterest. I also create boards according to color because it has such a huge impact on how we feel. The posing and coloring will then give you a great starting point for a story.
Self-brief the shoot.
I didn't do so well with briefing myself or Tina prior to the shoot because I trusted her styling and on-camera performance; however, this is something I will put more effort into later this month when I head back up. By briefing, I mean creating the narrative. You have the mood board, now what story are you telling? What do you want people to feel when they see these photos? What purpose do these few snapshots serve? Even if you're not conveying this to the blogger, tell it to yourself so that you know how to direct your subject. This will allow you to capture those fluid movements and facial expressions that reinforce your anecdote.
Story, then styling.
I'm sure most bloggers pick out their outfits and then just go out and shoot in the streets. While this method works for spontaneous everyday shoots, I encourage you to put more context into the planning. The most successful blogger photoshoots entail a story before the styling and location are selected. Your story is only as good as the pieces that make it so curate the styling and pick your location carefully. Zanita executes this so well and has pretty much drilled it into my mind although I haven't quite mastered this part yet. I'm definitely slower in the creative department, but I always make sure to do it right.. So anyway, remember, vision vision vision!
Switch it up.
Another thing that I've started doing is analyzing the way my subjects are posing. I don't want to stray too far from their "look", but I know blog photography can get boring with the same old poses. I encourage them to get out of their comfort zone by directing them to do something different. For example, I'm very familiar with Tina's blog by now. One thing I wanted her to do more was use the environment. I'm often used to seeing her walk in the streets and showcasing detail shots. I know this is important to her so I make sure to deliver a few of those, but I also consciously made her walk up and down the empty stairs around Tribeca, sit on the steps, and lean on the railings. All these things helped provide an edge that's parallel to her denim on denim outfit. For the rest of these photos, you can visit Tina's post HERE.
How do you prepare for a blogger photoshoot?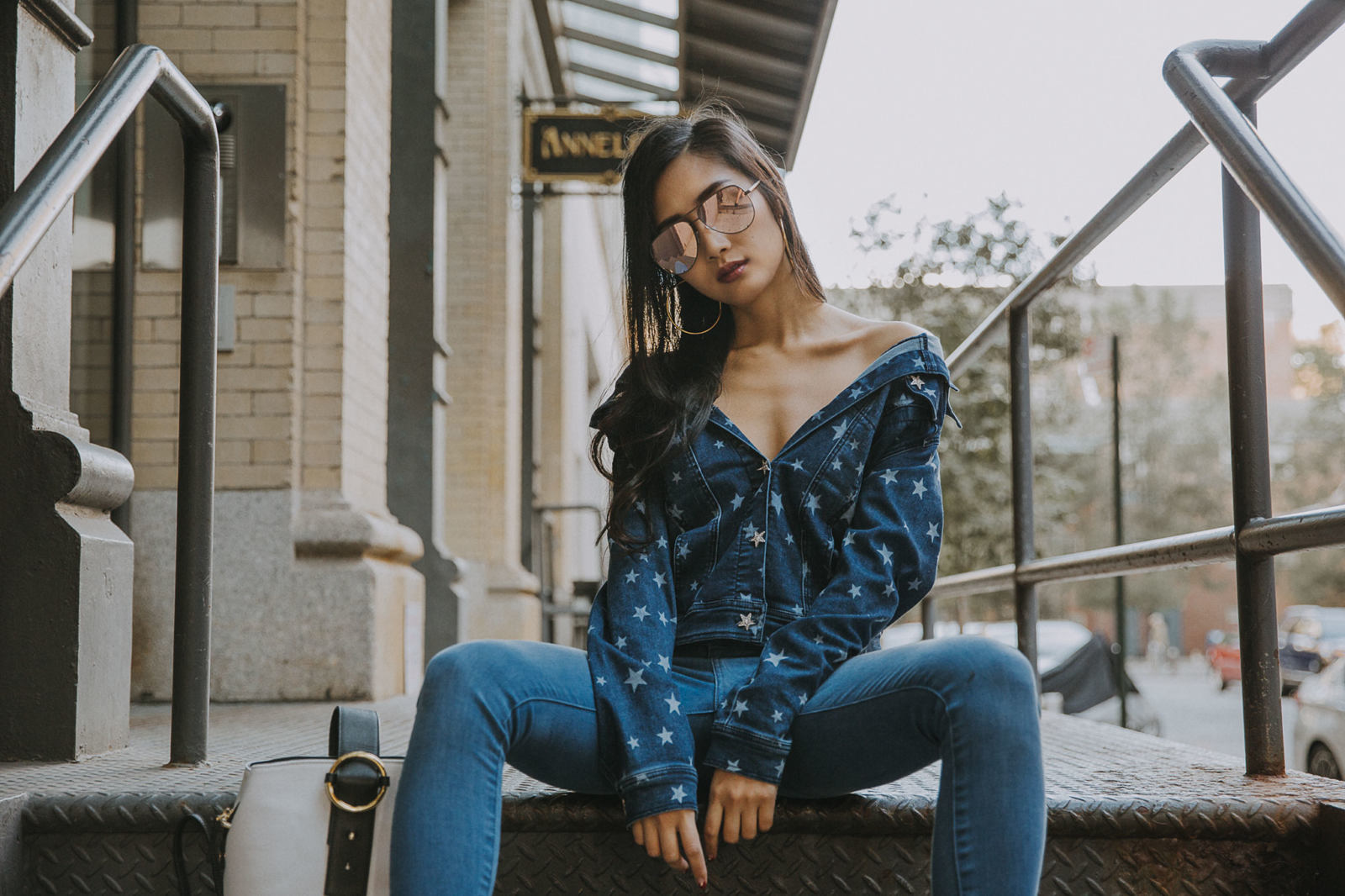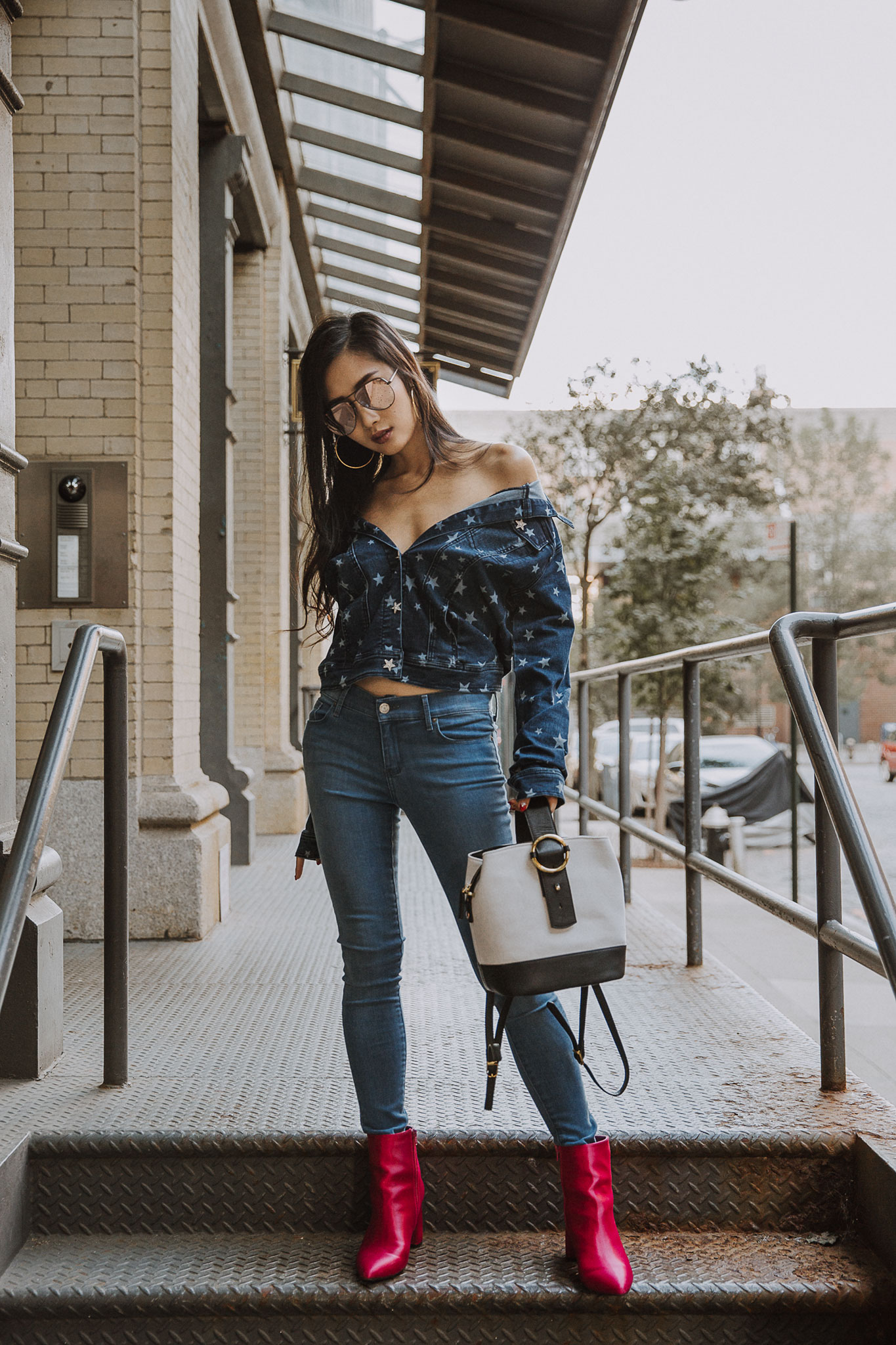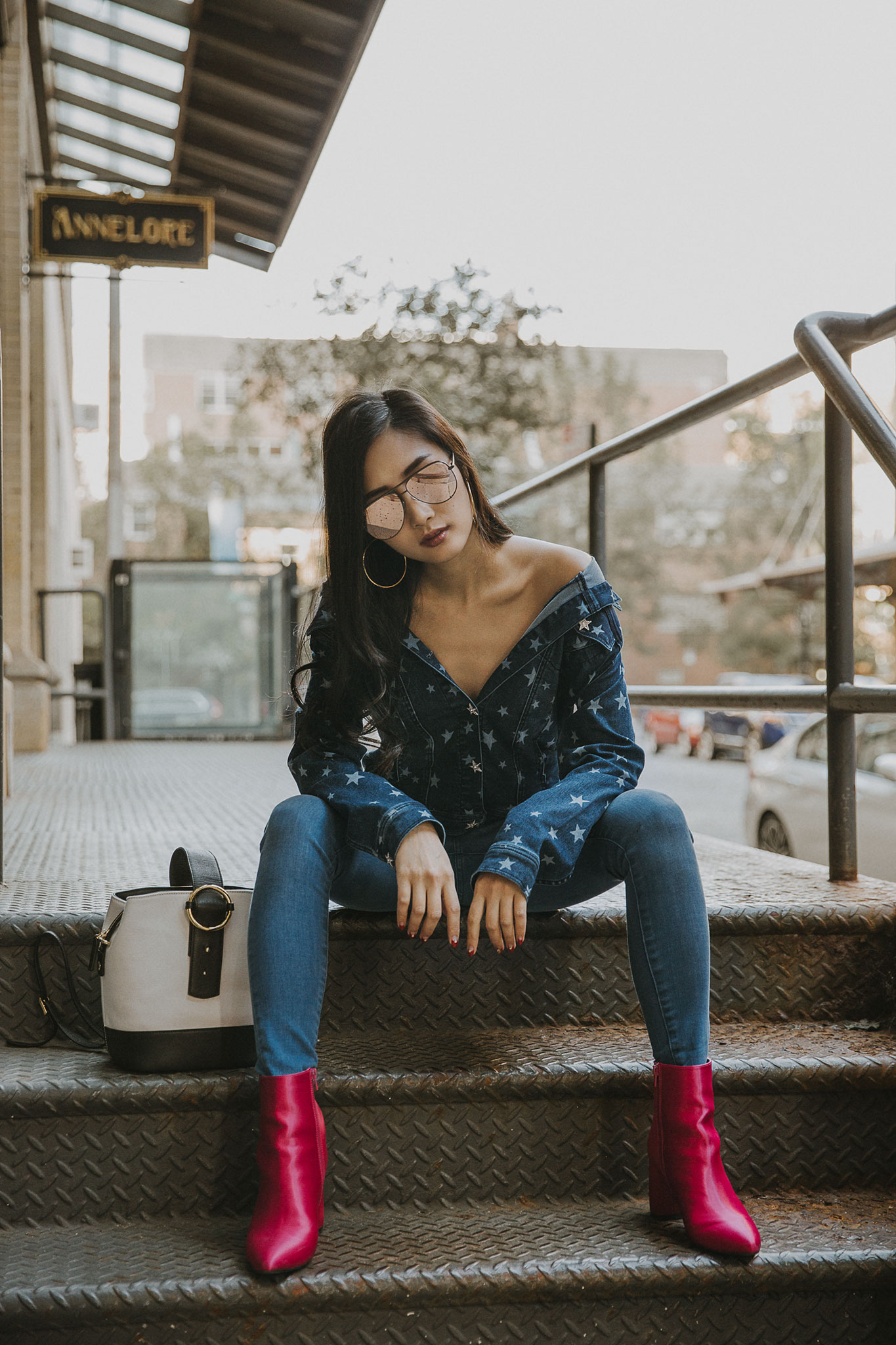 ---