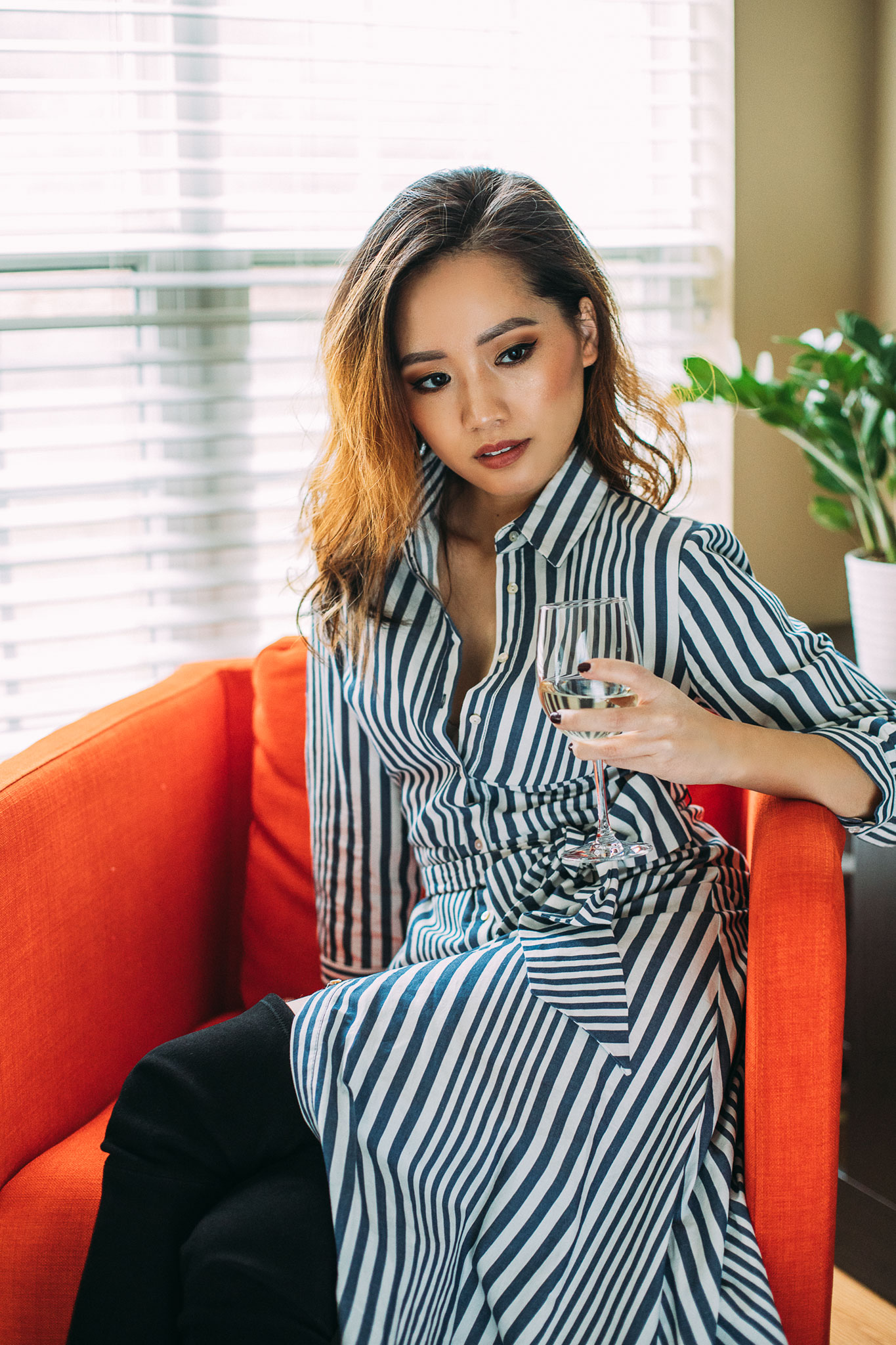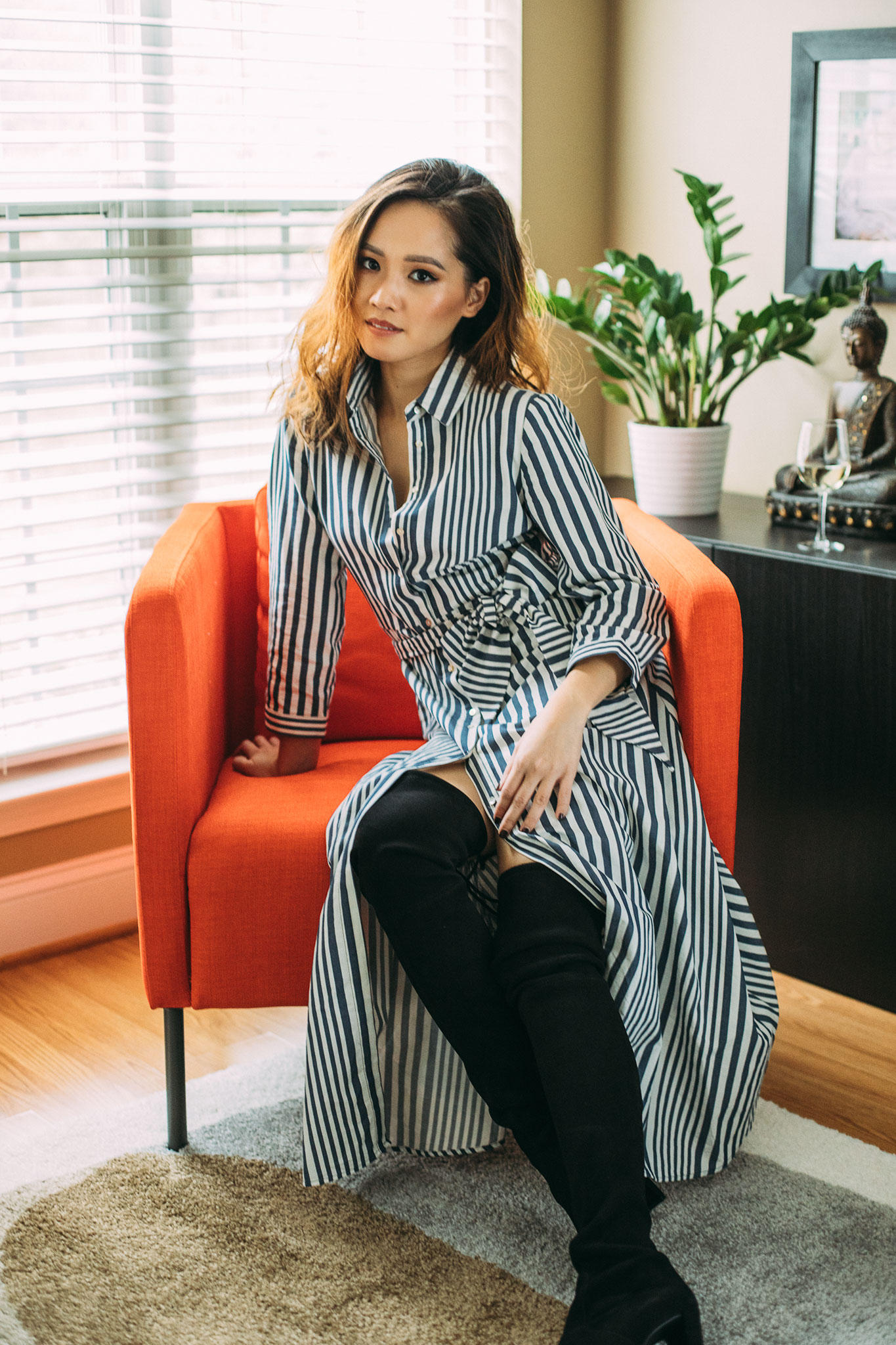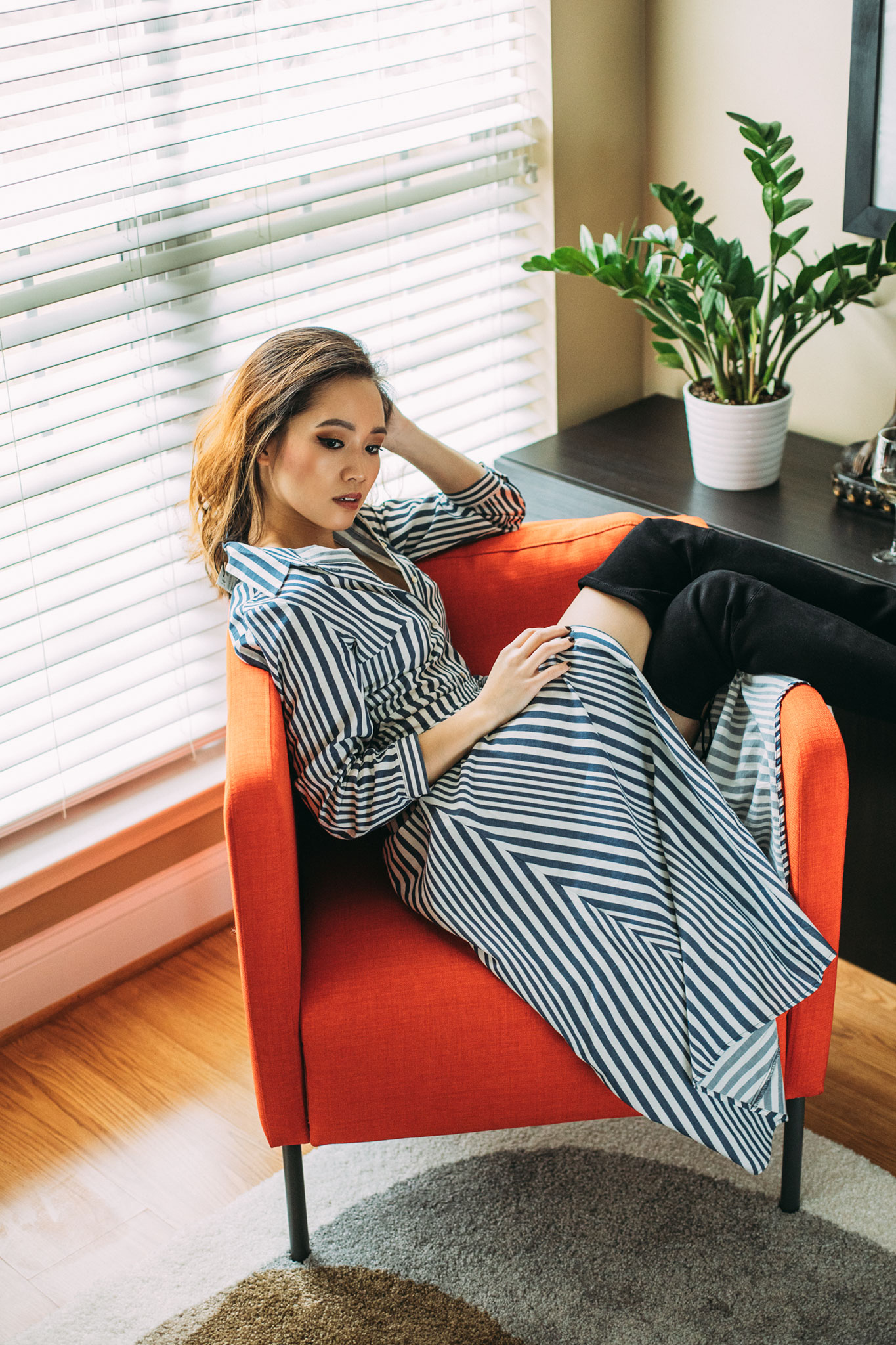 Happy Belated New Year! I'm always so late on everything – and this post in particular is about a full month overdue, so accept my apologies.
I recall how many of you highly regarded my "lessons post", and it just hit me that I overlooked 29 entirely, but it wasn't that exciting anyway. Let's get right into my 30s – a milestone I've anticipated most of my life. Silly me was always fearful of this moment. Fearful for all the things I wouldn't have accomplished by THIS date. And if you're also cemented in that one-dimensional mentality, you'll be happy to hear that your 30s will be even BETTER than your 20s.
2017 was a repulsive whirlwind that threw me all kinds of curve balls (in both my professional and personal life). My one standout recollection is that I'm still here despite feeling many times that I wouldn't have been fine. How implausible that I came out the same (maybe stronger), and it's been the best reinforcement that everything will be ok in the end. So let me seal away the last of my twenties and present to you another cliché AF life lessons from the last 30 years post…
(Caveat: Read the drivel at your own discretion.)
1/ Your job does not define who you are, your status, level of success, nor your character. Work is only a fragment of your life which changes unexpectedly. Therefore, choose to make your identity about your qualities as a person – and your potential.
2/ Find a mentor or a life coach to help you find purpose or to get you back on track when you're completely frazzled. Though I have never personally had a mentor, I was lucky to have figured out how to use Google early on and transformed it into some sort of a makeshift life coach. I admit that my track record probably could have accelerated faster had I found an actual person but I didn't know better. So, thanks Internet.
3/ It's ok to give up as long as you have something else lined up (even if it's temporary). The problem with quitting isn't quitting… It's that most people refuse to do something else while they're figuring things out.
4/ Never let yourself go. As petty and shallow as this sounds, it is far easier to maintain your weight, upkeep your health and level of attractiveness rather than trying to fix things years down the road. (Why? Because you will almost always be judged on the way you look.)
6/ Keep your good friends close. My best friends are the same ones I've had since I was 12 (aside from my family), and I haven't really made any new ones since. As a legit introvert, I'm not your typical social butterfly, so it's pretty labor intensive to find people I'd naturally vibe with – and even more so as I age. So, nurture those important relationships.
7/ In the end, stuff is just stuff. Don't cave into impulsive purchases and buy less. It makes cleaning and moving much easier and faster.
8/ Learn how to set measurable goals, write them down, and actually achieve them. And then repeat.
9/ There is no better time than now. You might not have the tools or resources to do what you want at this moment, but you have enough to get started. If you want to "eventually" do something, time is now.
10/ When in a relationship, it is pointless to prove a point. It's irrelevant who's right or wrong. What's important is that you acknowledge, value, and respect the feelings of your partner – and that it's reciprocated in return. Peace is better than being right.
11/ Learn how to emotionally detach yourself from the result whether it's being in a relationship, starting a business venture, or landing a promotion. By detaching yourself emotionally and trusting yourself to achieve something, you'll gain more with less emotional distress.
12/ The things that excite you are not random. Pay attention to them, connect them to your purpose, and make something out of them.
13/ There are two key things that prevent happiness: 1. Living in the past, and 2. Observing others. Marinate on that.
14/ Know when the chance is worth taking, and then take it, because it may never come again.
15/ Find purpose in everything you do because purpose is what drives you, motivates you, and makes you commit.
16/ Friends are amazing, but there's nothing better than family.
17/ The secret to achieving your New Year's resolutions is removing old habits and replacing them with new ones.
18/ Knowledge is a competitive advantage. If you haven't learnt anything new in the last year, now's the time. Hit the books, get on YouTube, and learn something new (and learn it well).
19/ The unconventional path is a lonely one. And sometimes, I feel very lonely, but it's a tradeoff… Decide what's important to you and stick with it.
20/ Getting a little more personal. Happiness is a choice. No relationship, amount of money, or jobs can get you there. And unless interrupted, you'll be on a constant chase for happiness where it doesn't exist. These days, I'm starting to feel like a professional job hopper, and no job has made me happier than my previous one (yes, even as a self-employed blogger/writer today).
21/ You're never too old to be a blogger. I used to think that if I didn't have it worked out by the time I was 30, I might as well call it quits in the blogosphere. Nope. Still here and haven't quite made it.
22/ Focus less on what you've done and more on what you're currently doing.
23/ Never stop writing. Writing is a skill that's easily lost if not utilized. And you never know when your resume or cover letter needs sprucing up, so never stop writing.
24/ On the note of writing, update your resume often (even when you're not seeking a new job). I've learned that doing so sheds perspective and direction on where I want to go.
25/ Always start slow and fail fast.
26/ The world is not as scary as you think it is, so Uber in a different country, get on Venmo, and make friends online. 🙂
27/ We have an inclination to assume things happen as they are – someone got lucky or had money – and as a result, we only see the fruits of something rather than the mundane process that produced it. So, the next time you feel like complaining about doing something tedious, remember that the sum of the little things are more important than the actual thing itself.
28/ You don't owe anyone anything.
29/ The most important relationship in your life is the one you have with yourself. Everything starts with you.
30/ Life does not end in your 30s. As a matter of fact, I have never felt more sure of myself and more confident in my abilities than now. (And 30 is not old even though I feel pretty old.)
Cheers to a brand new year!
ZARA Shirt Dress, STUART WEITZMAN Boots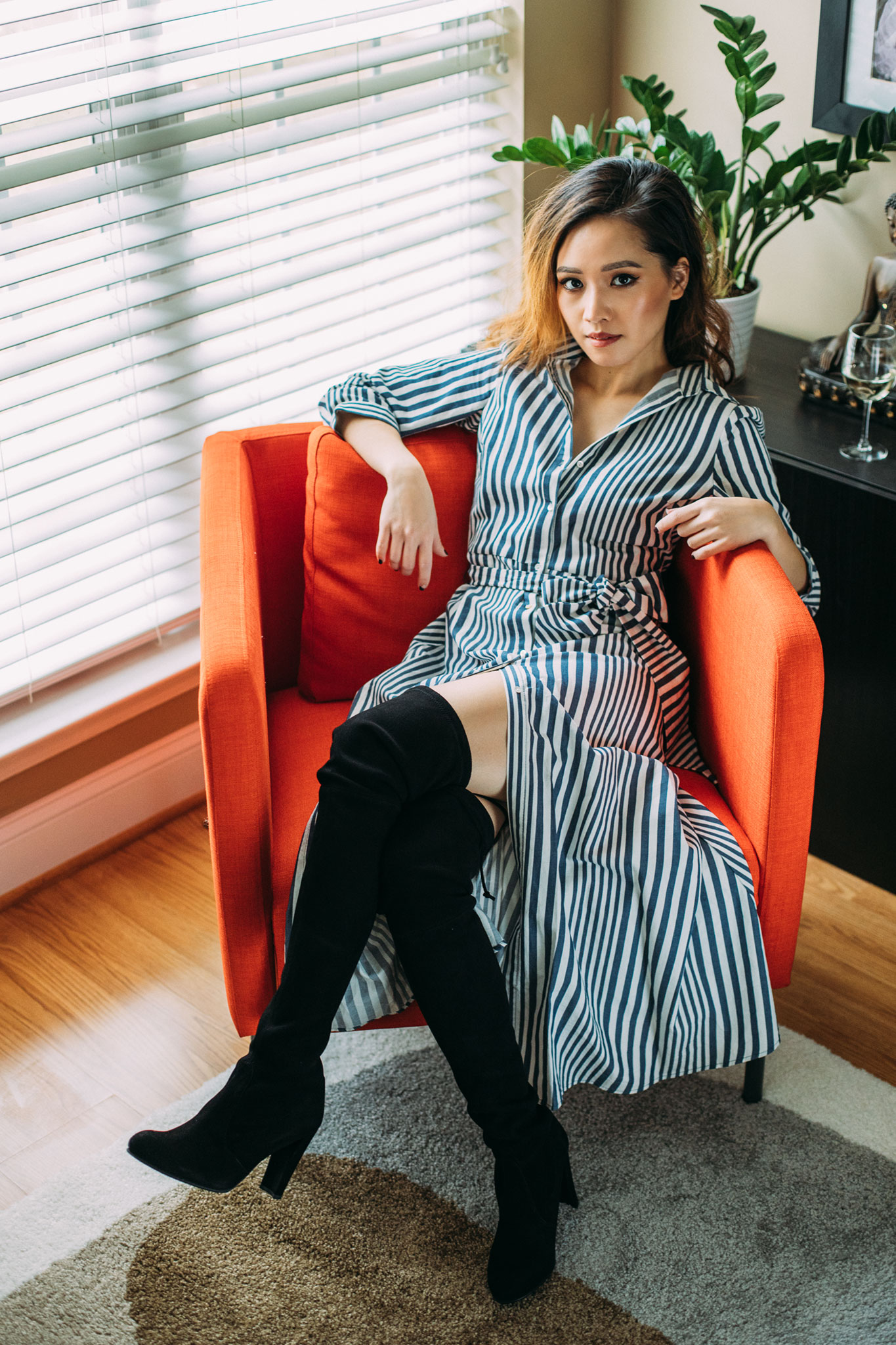 ---